SKU: 52145
Hacker-Pschorr Weisse
---
---
Hacker-Pschorr Weisse is a centuries-old German wheat beer from Bavaria that offers a very refreshing taste. The beer's cloudy appearance is due to yeast that is retained in the beer. A centrifuge process is used with traditional wheat beers to retain the yeast instead of the typical filtering process used with beers that are clear in appearance. The result is a taste that is authentic and perfect all year-round after a game of hoops, a day on the mountain or just hanging out after work with friends.
Our unfiltered Hacker-Pschorr Weissbier is naturally cloudy, full-flavoured and uniquely refreshing. Georg Pschorr - in his day owner of the Pschorr brewery and a man of true foresight - spread word of this exquisite and enjoyable Hefe-Weissbier and made it popular beyond the borders of Bavaria. May also be labeled as: "Hacker-Pschorr Hefe Weisse Naturtrüb"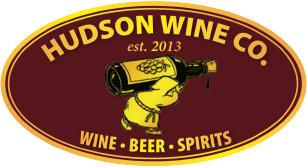 Are you 21 years old, or older?